All shows in the coming month's are cancelled because of Corona.


---
Dax Magic
Dax Magic is specialized in paint and weathering, tools and materials for the modeller and wargamer and all other creative hobbies . On the site daxmagic.nl are various product descriptions, brochures etc. and other information about clubs, shows

Dax Magic is founded in 1996 !

To visit our shop use the green button



---
Vallejo News
---
Vallejo
In 1969 Vallejo started in Spain in making paint. First, only paint specifically for animated films, and later, since 1990, also with paint specifically for hobby and model, the "Acrylicos Valejo", Vallejo acrylic paint.

We have all the flyers of Vallejo, which are downloadable as a pdf
---
AK Interactive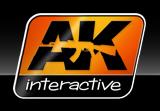 AK Interactive is a new company founded by Fernando Vallejo, a young model maker from Spain, which is supported by a team of modellers which guarantees quality products.

Our website contains information about products of AK Interactive

---
Abteilung 502

Abteilung 502 has always been known as a brand with high quality products that are easy to use on all types of models. Abteilung is a standalone brand that has and will evolve with the modeling world in order to give modelers the best tools and products they may need. Abteilung 502 will be releasing new products with the modelers needs in mind without compromising our commitment to quality. Also, Abteilung will be releasing special books and manuals, unique publications to help the modeler find his way. The Abteilung team members are modelers working to ensure they are always ahead of the curve while keeping up with the constantly evolving world of modeling.

Abteilung 502 is owned by AK Interactive
---
MIG Productions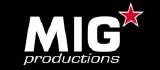 Mig Productions Company was formed by MIG Jeminez in 2002 in Spain. The purpose of Mig Productions was to fill a hole in the militare modeling. Part of this gap is the need for affordable resin kits and part was equipped with materials and tools to increase. Realistic look of the models

Our website contains all kinds of information about products MIGProductions






---
Precision ice and snow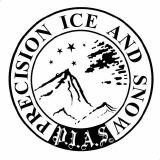 Precision Ice & Snow is the number 1 worldwide in the field of snow, ice and water effects for model building and dioramas.

We have a wide range of products for every model builder to provide your model with the most realistic winter look and to give ice-cold perfection to your diorama.
---