AK Interactive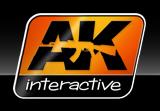 AK-Interactive is a dynamic Spanish company that was founded in 2010 in the city of Logrono. The history of this company is full of mystery and myths but in reality it only conceals a machine to generate ideas and high quality products of great world acclaim!
Fernando Vallejo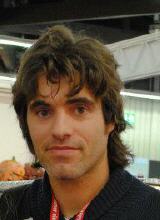 Fernando is a modeller who has set up 'AK Interactive´ with a team vam modellers who work together to ensure quality and new innovative products. At this moment he is the only owner and director of this firm

Fernando has no connnection with the paint brand 'Vallejo', or is he related to them

AK Acrylic Paint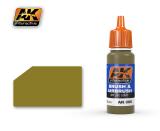 AK has its own acrylic paint set, consisting of about 100 colors. Dax Magic has the complete range in stock
AK Modulation & Color Sets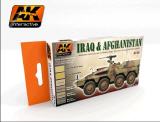 AK has several paint sets made for the modulation paint system and weathering
AK Weathering products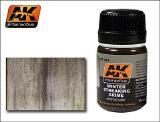 AK has various weathering products such as Dust Effects, Fresh Mud and Fuel Stains and various weathering streaks
AK Pigments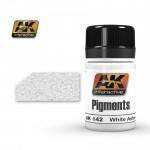 AK Pigments

The definitive collection of pigments designed exclusively for modelers. A series of basic yet necessary and frequently used colors. AK Interactive pigments are much finer than the existing products on the market and contain nearly 3 times the quantity of other leading brands and even cost less. These are all the colors a modeler needs. Don?t waste your money on overly elaborate or barely used colors.
AK Metalics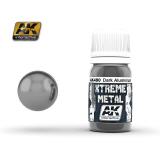 AK Tru Metal and AK Xtreme Metal

True metal:
A range of metallic paints created from a wax base. Made from high quality pigments, achieving extremely realistic effects. The basic product can be used in all branches of scale modelling, and it can be applied by brush, with the fingertip, with a cotton swab or ever with airbrush diluted with our Thinner and gettin a fine surface. Once dried, it can be polished to achieve a metallic finish. Recommended to prime it first.

Xtreme Metal:
Xtreme Metal Copper colour. Xtreme Metal is a new, high quality metallic range, developed with outstanding pigments, and specially formulated to give you the best results. Resistant to masking, any type of weathering, with ultra high coverage power, and fast drying. Now it's easy to clean your airbrush without leaving any pigment/paint debris. These are quite simply the highest quality metallic paints ever seen.
AK DVD's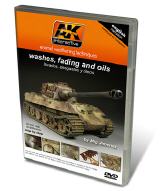 AK has several DVDs for the modeler


AK Books
AK has several books for the modeler including the FAQ book, part 2 , FAQ Aircraft ect