News
This autumn there will be several model and wargame shows, check out the Event calender


---
Vallejo 'Inspiring Experience'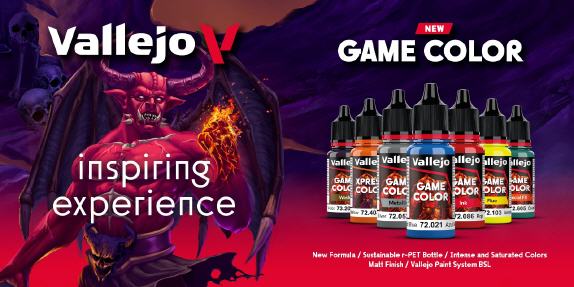 A message from Spain;

At the beginning of 2020, Acrylicos Vallejo decided to change course in the company's strategy, which is starting to see the light today.

Since Amadeo Vallejo founded the company in 1965 in New Jersey before returning to Spain, its main activity has always been the production of acrylic paints; from the late 1960s for animation studios, the first acrylics for fine art were produced in the 1970s, until the early 1990s reached the first ranges for modeling.

In 2022, Vallejo takes another turn to consolidate itself as the global benchmark for water-based acrylics. And he wants to achieve this by improving the formulation of his paint and forging new emotional bonds with the end customer.

"Getting rid of our old identity was a step that cost us a lot, but according to the result, we should have taken it much sooner. We are no longer a black and white brand, we are a melting pot of colors… our reason for being." Alexander Vallejo, CEO of Vallejo.

Vallejo is one of the few brands that makes its own acrylic paint, in fact, it has been doing so for over 50 years. This makes it a unique source of experience and insight into customer needs. In another sense, Vallejo has traditionally been a brand that has been and is very present in the creative processes of many artists and modellers, often a "facilitator" of their inspiration. For this reason, the new brand positioning is included in the slogan: "Inspiring Experience".

The axis that articulates the brand strategy stems from the main values: know-how , proximity , experience and quality . Strangely enough, Vallejo is seen as a close-knit company, but this is mainly due to the extensive distribution network. For this reason, the main challenge that the company takes on is to be close ... real, that is, to build relationships with its users that go beyond what is purely commercial.

Visually, it should be noted that the logo is now based on two colours, the traditional black (associated with quality and experience) and the green-blue Lake Blue (which appeals to know-how and innovation). When the focus is on the logo, a personalized typography can be seen, taking into account the imperfections and idiosyncrasies of a family business that has made it a world reference. Although the most relevant aspect of the new visual identity is that Vallejo now has a symbol. The previous brand had a complex composition due to its square shape. This meant that the spaces were not being used properly and had readability issues in the digital world.

Since the brand area is the inspiration, the symbol was sought to be a container of it. The fact that Vallejo is one of the few paint brands that produces its own paint was a special feature that had to be part of the new brand. One of the fundamental tools of any paint manufacturer is the funnel (that cone-shaped container into which the paint is deposited before bottling). Who else but Vallejo can have a symbol inspired by their own funnel?... a symbol that is a container full of creativity and inspiration.

In addition, the symbol is an abstraction of the gesture that a hand makes to fill a brush with paint. The very concept of "container" is also present in the graphic universe (look&feel) and in brand architecture. Although the parent brand is built with a Lake Blue symbol, it is dyed throughout the product lines in the traditional colors of each range.

The new strategy will be gradually implemented in Vallejo over the coming months and will affect all areas of the business: innovation, manufacturing, distribution, finance and communications. In short, it will be necessary changes to keep Vallejo afloat as the color of its consumers' creativity.
Next show with Dax Magic
---
Dax Magic
Dax Magic is specialized in paint and weathering, tools and materials for the modeller and wargamer and all other creative hobbies . On the site daxmagic.nl are various product descriptions, brochures etc. and other information about clubs, shows

Dax Magic is founded in 1996 !

To visit our shop use the green button



---
Vallejo News
---
Vallejo
In 1969 Vallejo started in Spain in making paint. First, only paint specifically for animated films, and later, since 1990, also with paint specifically for hobby and model, the "Acrylicos Valejo", Vallejo acrylic paint.

We have all the flyers of Vallejo, which are downloadable as a pdf
---
AK Interactive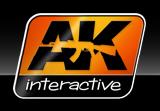 AK Interactive is a new company founded by Fernando Vallejo, a young model maker from Spain, which is supported by a team of modellers which guarantees quality products.

Our website contains information about products of AK Interactive

---
Abteilung 502

Abteilung 502 has always been known as a brand with high quality products that are easy to use on all types of models. Abteilung is a standalone brand that has and will evolve with the modeling world in order to give modelers the best tools and products they may need. Abteilung 502 will be releasing new products with the modelers needs in mind without compromising our commitment to quality. Also, Abteilung will be releasing special books and manuals, unique publications to help the modeler find his way. The Abteilung team members are modelers working to ensure they are always ahead of the curve while keeping up with the constantly evolving world of modeling.

Abteilung 502 is owned by AK Interactive
---
MIG Productions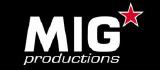 Mig Productions Company was formed by MIG Jeminez in 2002 in Spain. The purpose of Mig Productions was to fill a hole in the militare modeling. Part of this gap is the need for affordable resin kits and part was equipped with materials and tools to increase. Realistic look of the models

Our website contains all kinds of information about products MIGProductions






---
Precision ice and snow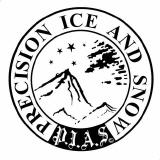 Precision Ice & Snow is the number 1 worldwide in the field of snow, ice and water effects for model building and dioramas.

We have a wide range of products for every model builder to provide your model with the most realistic winter look and to give ice-cold perfection to your diorama.
---